Over the past decades, marketing has been defined by inflection points. The ways we speak to our audiences as marketers have to change with the times. And the times sure are a-changin'.
The printing press. The industrial revolution. The age of the internet. The iPhone. Social Media.
And we are in the middle of one of those times now.
It's impossible to say what the future will name this inflection point - but we do know it's affecting everything and everyone, everywhere. Which means it's affecting our consumers, and how we must listen and talk to them.
Enter Devora Rogers and Rebecca Brooks. Having guided marketers through the analog-to-digital shopper revolution with then-little-known internet company Google, this duo has been educating marketers about the changing behaviors of shoppers over two decades by continuously centering the consumer journey in their research.
Today, Rebecca is the founder and CEO of market research consultancy Alter Agents, and Devora is its Chief Strategy Officer. And they are reframing how brands and marketers think about consumers in their new book, Influencing Shopper Decisions.
"This book was brewing for over a decade. In a lot of ways, it was easy to write because it's been our work," says Devora, referencing her 15+ years of work in research with her co-author Rebecca.
And - as the months crept on and the world shut down - the time was now.
"I think we are at an inflection point," says Devora. "I think it's important to be aware of these moments, do research, and tell a story about what's happening in a way that people will get."
These stories are told through their work at Alter Agents. The company conducts research by primarily centering the consumer experience instead of focusing on the brand.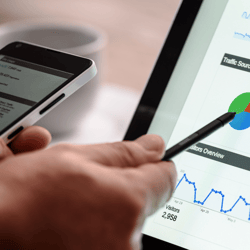 "Brands have functioned for a long time in a really narcissistic way," Devoraexplains. "Even the commonly used Brand Trackers are narcissistic; 'What do you think about me? Am I better than the competition?' That's not a way to operate in a world where shoppers are more promiscuous; they are more open, they have more choices, they can do anything they want with anyone they want."
Over the last two year, Devora & Rebecca have done this work in B2B thought leadership with brands like Snapchat, Audacy (formerly Entercom), and Activision-Blizzard, conducting neuroscience studies to demonstrate the impact their products have on the people using them. By measuring the neurologic state of immersion with Lively as people use products and services, Alter Agents proves and improves the impact these products have on their audience. No Brand Tracker required.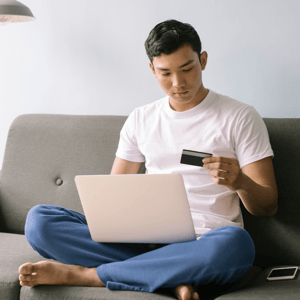 To reach a "promiscuous" shopper - full of choice and ready to use it online, in person or on whatever platform or site is easiest for them - brands need to put their consumers at the center of their research. People - customers, users, shoppers or audiences - and their experiences need to be brands' primary research focus.
It's this notion that compelled Devora and Rebecca to put neuroscience at the center of market research.
"I think neuroscience is very helpful in avoiding that brand narcissism. It forces you to look at how others are experiencing the world," says Devora.
Devora and Alter Agents have been using Immersion - the platform behind Lively - as their neuroscience platform of choice for several years.
"Over the years, I had looked at a lot of different neuroscience options and I just never felt like they delivered solid results," says Devora.
"I always felt like I was doing a huge amount of interpreting. Immersion is far more repeatable, scalable, consistent. With Immersion, I immediately saw that the results were more consistent, and we weren't making up stories about what was going on."
Since the Lively platform is scalable, affordable, and mobile, it has been the go-to method of consumer research during the last two years for Devora and her team. This was specifically important when it was impossible to do field testing due to the pandemic. With Immersion they were easily able to measure people from afar, using the smartwatches respondents already owned and collect neural data remotely.
By doing this - they were able to respond to their clients' research questions about peoples' experiences at a time when they didn't have the same access to their target customers and audiences due to the pandemic. And, because of increased online presence of consumers across the world, it was no longer enough to measure engagement alone.
"Advertisers are all trying to demonstrate how important engagement is. But it's not enough that you have scale," says Devora. "You have to demonstrate that you are really having an impact on the people using your product. Those stories have been really rewarding to tell."
And rewarding they are. The agile nature of Lively is a great way to understand your customer. "Be with other people and understand what they are experiencing. There may be things that a brand thinks are amazing and the people experiencing it don't think that at all."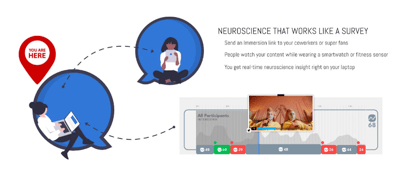 When using Immersion - the platform behind Lively - to study consumers, the Alter Agents team can see second-by-second neurologic responses to brand experiences. This works in live shopping experiences, content viewing, test drives for cars, social media platform engagement, UX or online checkout experiences . . . you name it. People are measured in real-world situations, removing bias created by lab-based neuroscience techniques.
Devora explains that neuroscience forces you to think of your audience first.
"What is going to touch, move, and inspire people?" Devora asks. "If that's something you want to know - you gotta be on their side of the experience. Neuroscience tells you that."
So how do you get started with neuromarketing? Devora says - just get started!
"Quant and qual have been well tested and are understood," Devora says. "But there are limits to what you can do with them. Immersion has been around 20 years; tested by the CIA and DARPA. It's scalable and repeatable - so it's tested neuroscience you can use without the risk.
"It looks diff for everyone - just start with a small sample size of 12 people. You can see the immersion rates going up. It's less alien and more familiar once you've done it."
And who should be using neuromarketing? Devora explains that this is a tool for any researcher; no matter the area of research, including tracking, qual, quant, at agencies, companies, or small, personal brands. "This is valuable to anyone in research," Devora explains. "Anyone who is responsible for brand marketing or a custodian of a brand. The rules remain true whether you are a big brand OR a small brand."
Influencing Shopper Decisions is an absolute must read. In fact, Nadia Bilchik called it "an MBA in a book."
You can get started reading it right now with a FREE download of Chapter 9: "Unlocking Hidden Shopper Insights Through Agile Neuroscience" HERE.
Stay in touch!